Mr. Lemke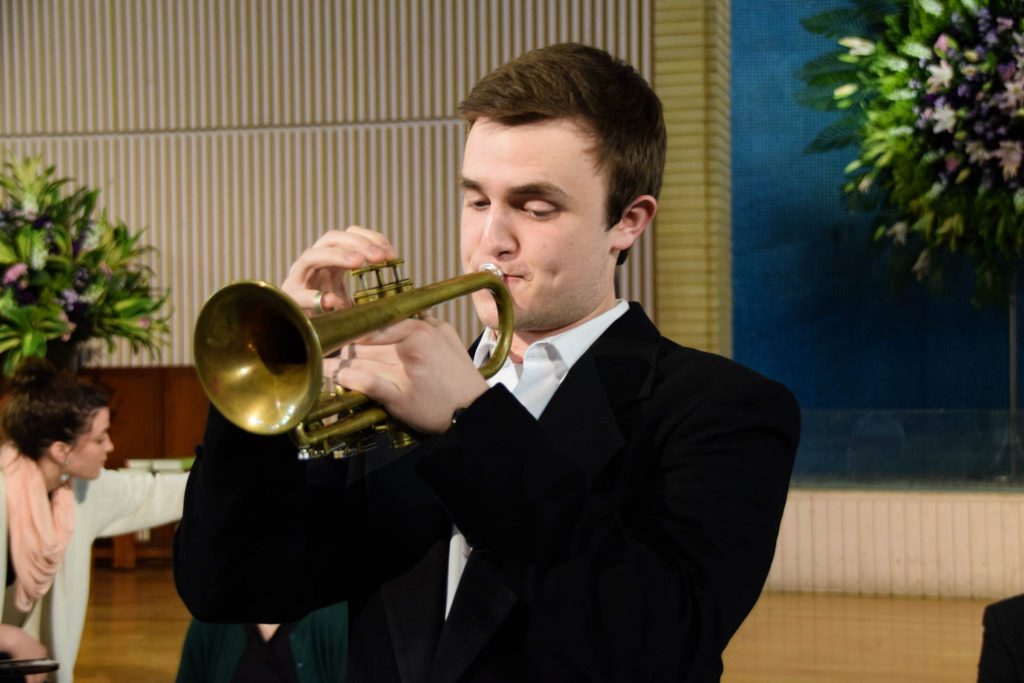 Mr. Drew Lemke is looking forward to returning to MOC-Floyd Valley Community Schools and the Pride of the Dutchmen Marching Band.  After growing up in Cortland, New York, Mr. Lemke moved to Orange City where he attended grades 5-12 at MOC-Floyd Valley.  A 2013 graduate, he went on to get a Bachelor of Arts Degree in Music Education from Northwestern College in Orange City.
Mr. Lemke will be directing the 6th, 7th, and 8th grade concert and marching bands as well as assisting with the Pride of the Dutchmen Marching Band at the High School.  He looks forward to working with students in both the middle school and high school and is excited to see the students develop their skills as they mature.
Besides teaching, Mr. Lemke enjoys playing his trumpet in numerous groups around the area in both the classical and jazz genres.  He and his wife, Amanda, the middle school choir director, live in Orange City, where they both enjoy getting involved in different community events.  During Tulip Festival he can often be found acting in the Night Show or playing accordion for the Dutch Dancers.
Education:
B.A., Northwestern College, Orange City, IA